Groove Auto Contributes to $40,000 Donation to Folds of Honor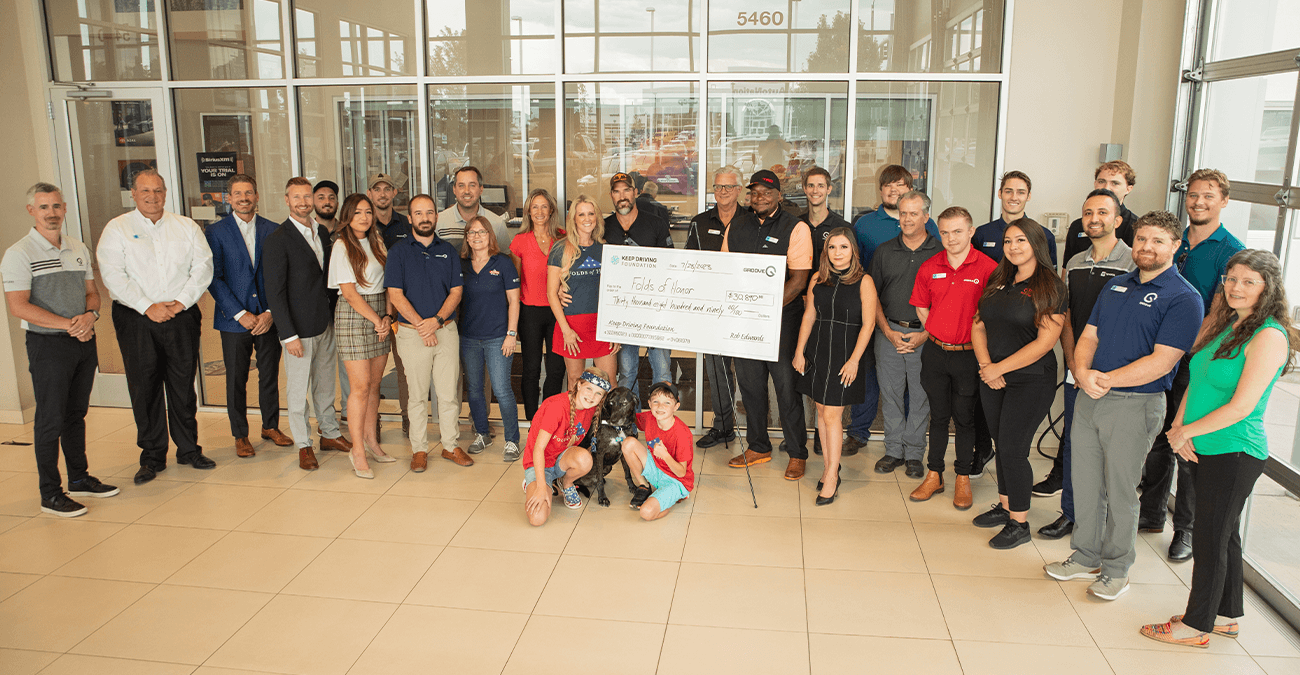 On Friday, July 28th Groove Auto had the honor of presenting Folds of Honor with a donation of $40,000. From Memorial Day weekend through fourth of July, Groove Auto and the Keep Driving Foundation set aside a portion of every vehicle sold and serviced to support Folds of Honor. This year Groove Auto and it's 6 Colorado dealerships contributed $30, 890 toward the total donation made on behalf of the Keep Driving Foundation and it's dealership partners in Wyoming, Tennessee, Maine, New Hampshire and Vermont.
Groove has been partnering with Folds of Honor for this annual fundraising event since 2019 and has contributed to over $140,000 in total donations to date.
Folds of Honor is a non-profit organization with one singular, noble mission; to provide educational scholarships to the spouses and children of America's fallen and wounded servicemembers and first responders. Established in 2007 by Lieutenant Colonel Dan Rooney, Folds of Honor has proudly awarded over 44,000 scholarships totaling over $200 million in all 50 states.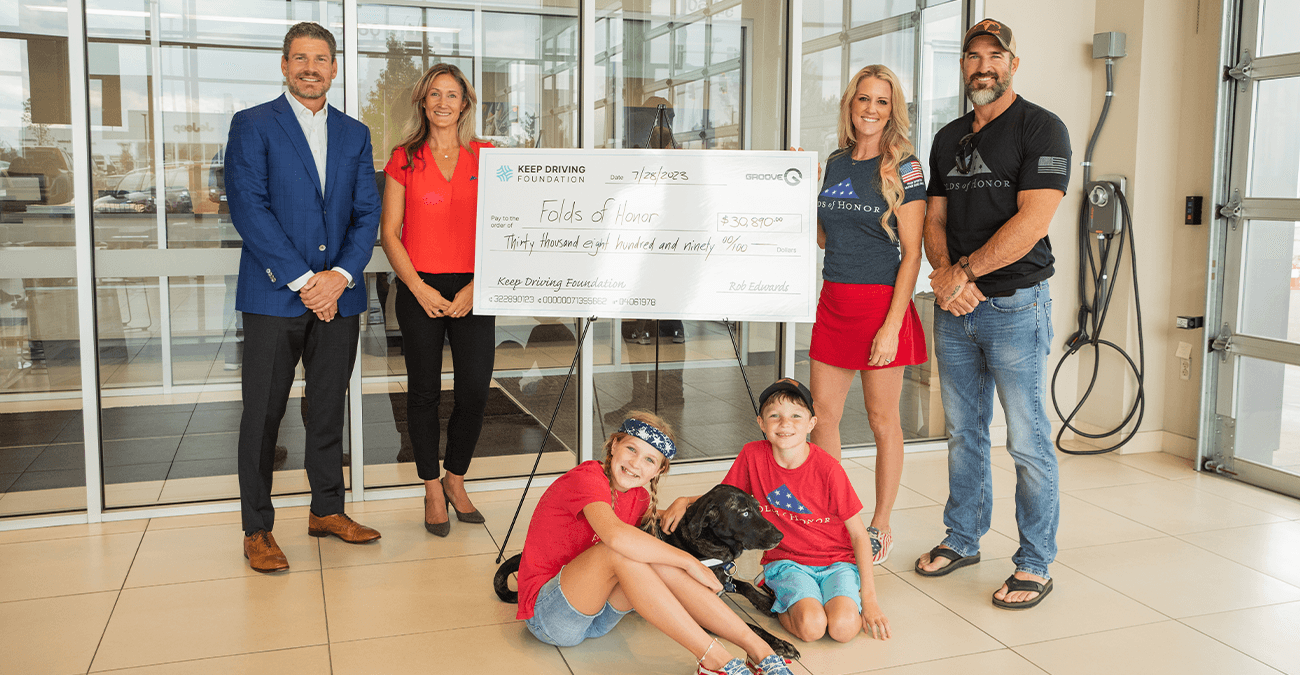 "We are honored to be able to support such an incredible organization in their mission to honor the sacrifice of our military and first responders by by educating their legacy." Said Rob Edwards, Market President, Groove Auto.
"This year's generous donation of $40,000 will help us to provide 8 educational scholarships for our military and first responder families," said Karenmarie Barker, Folds of Honor Regional Impact Officer. "We'd like to thank Groove Auto, the Keep Driving Foundation and their dealership partners for their continued and unwavering support to Folds of Honor."
About the Keep Driving Foundation
The Keep Driving Foundation is a non-profit organization with a mission to drive change in the communities we serve by setting aside a portion of every vehicle sold or serviced at one of our dealerships to provide funding that will help drive change and build a brighter future for individuals and organizations in need. To learn more visit www.keepdrivingfoundation.org.